The Boys – Promising The Gross and Gruesome Heroes – Based on the ultra-violent comic book series by Garth Ennis (Preacher) and Darick Robertson Amazon's. The Boys takes a dark view of a world where superheroes are commonplace. Sadly the probably more realist view of humankind sees many of the "heroes" taking whatever they want from society – in often corrupt and disgusting ways. Certainly not the first TV show or comic to explore this dim world (Watchmen, Powers, even Umbrella Academy) this take is betting heavy on gross and gruesome. joker123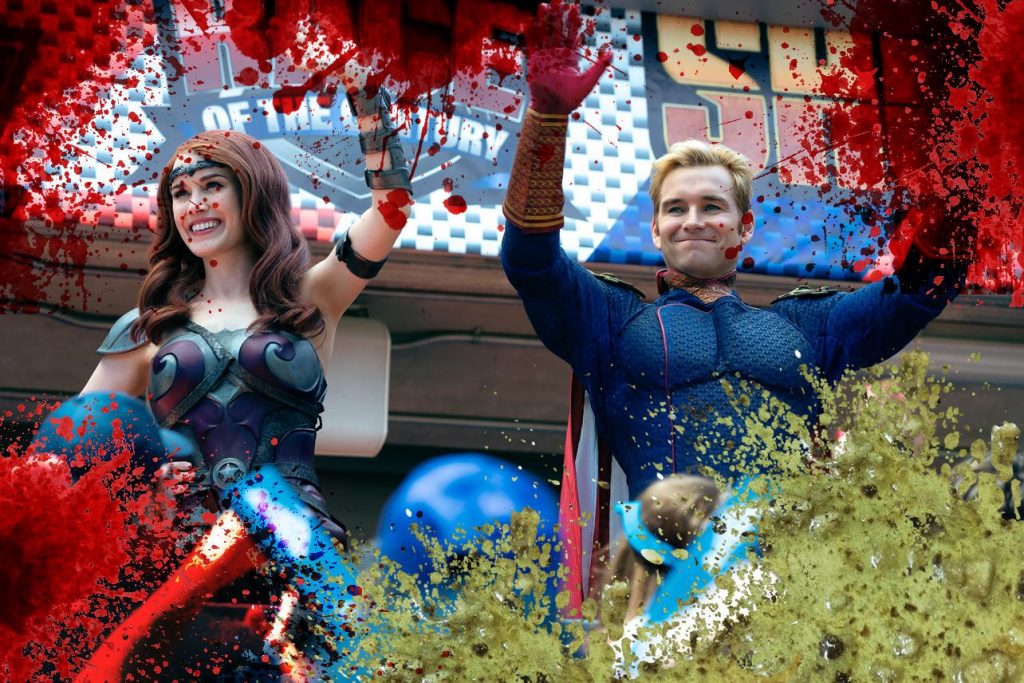 The first episode of The Boys was shown at the Tribeca Film Festival. While I personally didn't attend I got the firsthand breakdown from someone who did. She confirmed the exploits of the characters leaves one wishing they hadn't eaten that greasy burrito before watching. Heck even the heroes vomit in their own show.
But the celebrity hero assholes of this world do have a counter balance. A group of vigilantes known informally as "the boys," are forming to take down the corrupt superheroes with little direction but a willingness to fight dirty.
The Boys brought to TV and directed by Evan Goldberg and Seth Rogen will be an eight episode order exclusively on Amazon.
We will be at Comic Con in a few weeks with invites to both Amazon's The Boys and Carnival Row premier parties. I'm hoping to see for myself and let you know more on the other side.