As Critics Overreact, Star Wars Battlefront 2 Fans Don't Care – Star Wars Battlefront 2 Fans. Star Wars Battlefront 2 launched on November 19th but the first critics had already begun raising hell days before. Reviewers and some fans reaction was swift and loud. Ultimately forcing EA to quickly make adjustments even before the game went live to the general public. The biggest problem as we all know was the reward system. Rewards were going to require money – in the form of pay loot boxes. Turns out your $60 (even $80) wasn't going to get you the full game the critics argued, but EA is more than happy to sell you the rest, one micro-payment box at a time.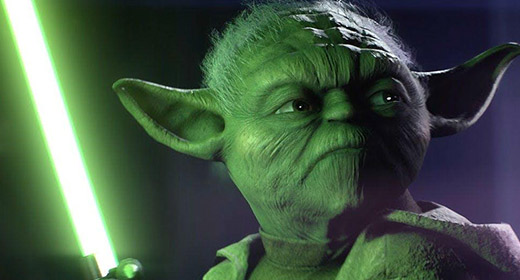 The price gauging complaint prompted EA to remove the in-game loot box purchases completely. The only remnant was the unused button on the home screen. But this was only the first salvo. It didn't take long for critics and gamers to start realizing how much grinding was needed to unlock the free rewards. And now that buying loot was out of the question, fans broke out new ways to unlock the goods – rubber bands. joker888
The Overreaction
Numerous articles, reviews, videos, and posts slammed the greed of EA, especially when it affected their sacred IP Star Wars. Some gamers have called on Disney to take Star Wars back from EA. Well some less successfuly than others…
With all this perceived hate the investors got worried. Sending EA's stock down almost 9% wiping out $3 billion in shareholder value. Yes you read the right.
The Reality
Everyone was ready for the fall of Star Wars Battlefront II, but it didn't happen. The game seemingly only built to frustrate somehow didn't tank. According to NPD Group Star Wars Battlefront II ranked 2nd in sales last month. Right behind the juggernaut Call of Duty WWII and honestly what game was going to unseat a non-space COD at this time of year? With all this controversy packed into November the game edged out Assassin's Creed return, Destiny 2, NBA2K and the everything Nintendo.
It's Star Wars Damnit
Fans might be disappointed, but dammit they love Star Wars! The game does look amazing, the details are precise, and there is a single player mode too. While sales were initially slow, it appears there is a significant amount of fans (or parents of fans) who either don't agree with the critics or just love Star Wars too much to let all this get in the way.
Maybe they don't care (that much)
I think there are a few tiers of PvP gamers. There are the CSGO type who analyze every pixel on a map and gun detail, and there are the run-n-gun noobs. (And many levels in-between) But I think the SWBF fans might not really care if they have every attachment unlocked. It doesn't keep them from enjoying the game, they might not even know what they need to accomplish to unlock the 4x ACOG site (or whatever it's called in this DICE game). Good for them, I own the game too and I'm not going to unlock everything. But I do hope EA (and other publishers) did learn a small marketing lesson as in how far is too far, and this was really too far.